Transplant recipient celebrates gift of life this Mother's Day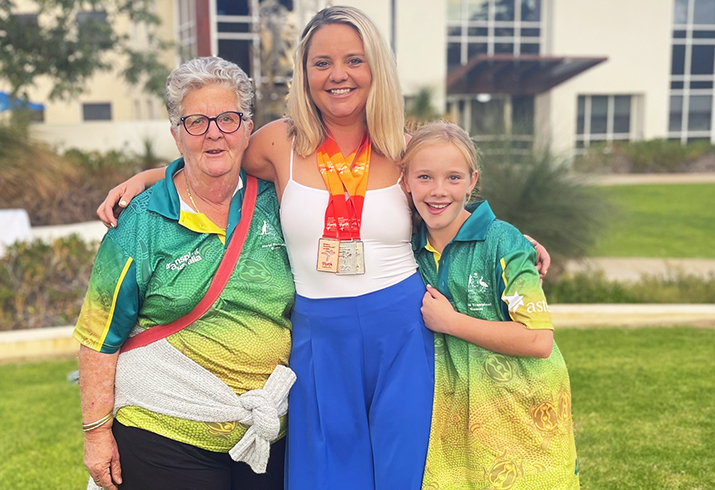 Mums around Australia will be celebrating on Sunday, but none more so than transplant recipient, World Transplant Games competitor and mum, Chesney Maloney – who is not only celebrating Mother's Day, but the gift of life!

Chesney had her second kidney transplant at our Fiona Stanley Hospital (FSH) in 2018 after her first kidney, graciously donated by her mum in 2006, failed.

Not only did this save her life, it also allowed her to have an uncomplicated pregnancy and birth of her daughter, Olivia.

She received treatment from FSH Head of Nephology, Suda Swaminathan and Nephrology and Renal Transplant Consultant, Dr Ashley Irish, who Olivia now affectionately calls "Grandad Irish".

"I always say my mum gave me life three times," said Chesney.

"The first when she gave birth to me, second when she donated her kidney to me, and third when I was able to birth my beautiful daughter because of her kidney donation.

"Because of that, I get to be here today, celebrating Mother's Day alongside my mum and daughter – I feel so fortunate."

Chesney credits her experience with giving her a 'try everything' attitude, which led her to recently compete in the Official World Transplant Games held in Perth.

"It was a privilege to represent Australia and raise awareness for organ donation, and hopefully encourage others to register as an organ and tissue donor and let their family know their wishes, as it literally saves lives," she said.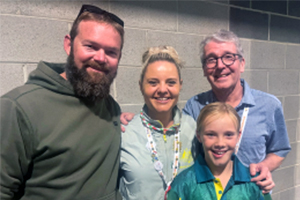 Chesney showed just how far she had come – taking out two silver medals in the 100 m breaststroke and basketball team event, as well as a bronze medal in the volleyball team event. Go Chesney!
Chesney was Dr Swaminathan's first ever renal patient and she has been there every step of her transplant journey.
"It has been very special looking after Chesney over the years," said Dr Swaminathan.
"Throughout her transplant and pregnancy, and recently seeing the pride in her daughter's face when Chesney won her medals, it has been incredible."
Remember, it only takes one minute to register with DonateLife (external site) as a donor and let your family know your requests.
On behalf of SMHS, we wish you all a very Happy Mother's Day.
Keep up to date with our news and achievements