About Fiona Stanley Fremantle Hospitals Group
Read about the hospitals and services that make up Fiona Stanley Fremantle Hospitals Group.
Fiona Stanley Hospital
Fiona Stanley Hospital is the major tertiary hospital in the south metropolitan area and offers comprehensive health care services to adults, youth and children. It has 783 beds and offers:
acute, general and specialist medical and surgical services
subacute services including rehabilitation and aged care
comprehensive cancer services
State adult burns unit
State rehabilitation service including ventilator dependent quadriplegic service and spinal outreach service
State heart, lung and bone marrow transplant service
emergency and intensive care
mental health
maternity, paediatric and neonatal services.
Fremantle Hospital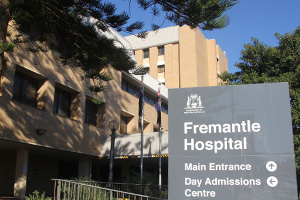 Providing specialist hospital services, Fremantle Hospital plays a vital role in supporting the tertiary services of Fiona Stanley Hospital and delivers specialist services including mental health, aged care, and elective surgical services in the following specialties:
general medicine
geriatric medicine, including subacute services and rehabilitation
general surgery
orthopaedics
plastic surgery
specialised hand surgery
ear, nose and throat (ENT)
gynaecological
dental and maxillo-facial
endoscopy
ophthalmology
urology
vascular.
Rottnest Island Nursing Post
Rottnest Island Nursing Post provides accident and emergency care to Rottnest Island residents and visitors.
Fremantle Community Mental Health Services
These services provide multidisciplinary, recovery-focused care in the community to adult consumers aged 18 and over who have a mental illness and live in the FH catchment area. Read about these services (external site).
Ventilator Dependent Quadriplegic Community Care
This statewide service that assists and supports eligible people requiring mechanical ventilation stay in the community.