Doctor always knew she wanted to specialise in intensive care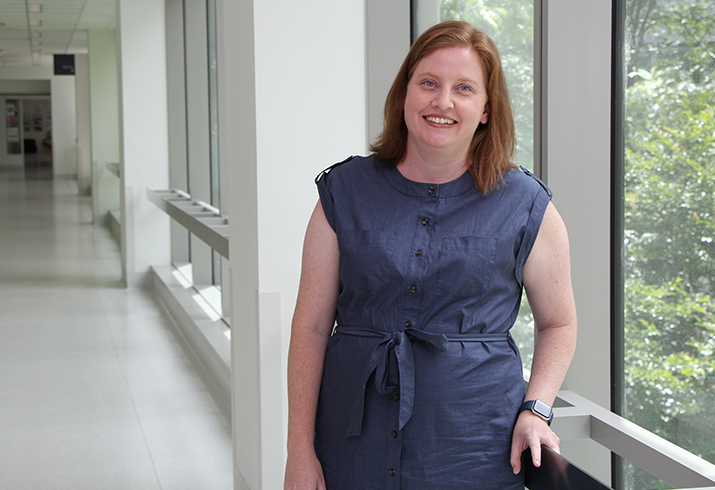 Dr Hayley Robinson
With the Intensive Care Unit (ICU) housing some of the sickest patients in the hospital at any given time, specialising in intensive care was always a given for Fiona Stanley Hospital (FSH) ICU Intensivist, Dr Hayley Robinson.
Caring for the sickest and most vulnerable patients in the whole hospital, Hayley explained the variety in work available in intensive care was a key factor which attracted her to work in the ICU.
"Patients with almost any injury and sickness imaginable can be admitted to the ICU, the main requirement being that they need urgent and intensive care," Hayley said.
"This means no two patients in the ICU are the same and I never know what each day will look like when I clock in.
"I love understanding all the systems in our bodies which come together to make us who we are, and working in the ICU enables me to treat the entire body rather than focusing on one specific system.
"I also in such a unique position to provide my patients in ICU with dignity and support at end of their lives, which is incredibly special."
Born and bred in Perth, Hayley completed her medical degree at The University of Western Australia and then pursed her speciality training in intensive care before moving to Toronto to complete her fellowship.
"I ended up in Canada from 2020 to 2021, so I found myself in a trial-by-fire as COVID-19 made its way into our lives," Hayley explained.
"Then I came back to Perth just in time for COVID-19 to come into Western Australia in early 2022."
After completing her initial training as a medical student across Perth's tertiary hospitals, Hayley knew she wanted to return to FSH when she came back home to WA.
"FSH's ICU not only has state-of-the-art resources, we also have an incredible team and access to lots of opportunities," Hayley said.
"The hospital has a modern design and the latest technology to work with, we are incredibly well supported by our colleagues and we have access to flexible rostering for study days.
"Additionally, the ICU is obviously a 24/7 service and I love the shift work because it allows me to have days off during the week when everyone else is at work."
Hayley urges doctors and nurses to consider trying out a career in intensive care.
"Come and try it out!" Hayley encouraged.
"If you're a doctor come to us for a term, and if you're a nurse, come use the opportunity to upskill and see how you like it."
Does our ICU sound like a workplace you would love? Our FSH ICU is currently recruiting for registered nurses! Apply now (external site).
Keep up to date with our news and achievements