Our health promotion priorities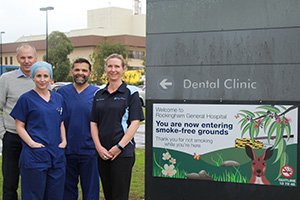 In collaboration with stakeholders including Local Government Authorities (LGAs), community groups, workplaces and schools, SMHS Health Promotion delivers important services to keep people in the south metropolitan area (PDF 2MB) living longer and stronger lives.
Our health promotion priorities are:
Curbing the rise in overweight and obesity.
Increasing healthy eating and improving food security.
Increasing physical activity and reducing sedentary behaviour.
Reducing smoking rates and exposure to tobacco smoke.
Reducing harmful levels of alcohol use.
Preventing injury and promoting safer communities.
Read below to learn about the projects and activities SMHS Health Promotion delivers to address these priority areas.