For researchers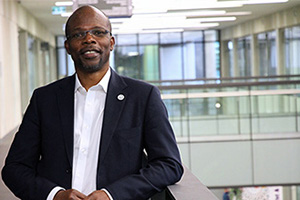 SMHS is committed to supporting and guiding researchers in:
study design
application and approval processes
legal and contractual matters
ongoing monitoring of research projects during the project lifecycle.
Research Support and Development Unit
Based at the Fiona Stanley Hospital campus, the centralised Research Support and Development Unit (RSDU) provides ethical and governance review of proposed research projects and monitoring of approved research for all SMHS sites including:
Fiona Stanley Hospital
Fremantle Hospital and Health Service
Rockingham Peel Group
South Metropolitan Mental Health Service
South Metropolitan Population Health Unit.
The RSDU aims to:
improve the efficiency and quality of ethical review and site authorisation, especially for multi-site projects and clinical trials
support local clinical researchers to understand and meet their regulatory obligations.
The team hosts several networking meetings and educational events throughout the year to facilitate collaborations and enhance the research capability in the organisation.
All research proposals are submitted and managed via the Department of Health Research Governance Service (RGS) system (external site). This platform incorporates the WA Health Ethics Application Form and the Site Specific Assessment Form.