Disability access and inclusion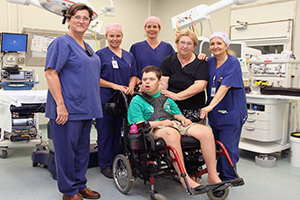 SMHS is committed to ensuring that people living with a disability, their families and carers have the same access to our facilities, services and information as other members of the community in accordance with the Disability Services Act 1993 (external site).
The SMHS Disability Access and Inclusion Plan 2022-2027 (PDF 278KB) developed in consultation with our consumers and staff outlines the key strategies SMHS will focus on to address the needs of people living with disability and meet the 7 access and inclusion outcomes.
Read about recent initiatives and activities that demonstrate our commitment to providing more accessible and inclusive care.