Contracted medical practitioners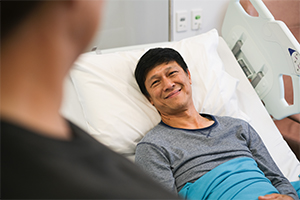 Some specialists who practise privately also have access to public surgical lists at Rockingham General Hospital and Peel Health Campus. The specialists listed here require a named referral to their private rooms for an initial outpatient consultation, but where surgery is required, can provide this in a non-tertiary public hospital (where clinically appropriate) at no cost to the patient.
Referral to one of these Contracted Medical Practitioners (CMPs) may result in shorter waiting times for patients. These referrals should be sent directly to the specialist.
Please note that some CMP services require a co-payment to be made by the patient. Contact the CMP practice to confirm if co-payment is required.
See CMPs within the south metropolitan area for the following specialties: