Important conversation transforms lives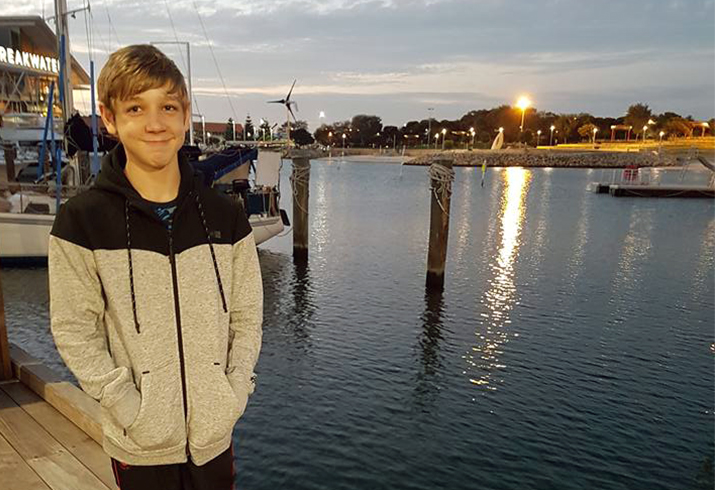 When Tammie Heedes lost her sport loving, 12-year-old son, Christopher, to asthma, she knew through organ donation she had the opportunity to help save or change more lives.
Tammie had spoken to her children, Christopher and Echo, about her wishes to have her organs donated, if by chance she passed away.
Intrigued by the conversation, Christopher asked lots of questions and agreed that he too, would like to have his organs donated when he passed away.
"I was going into hospital, and I wanted to make sure my kids knew what to do if anything happened to me," Tammie said.
"So, one day when we were driving, I told them that I would like to be an organ donor and Christopher agreed that he would like to be one too."
"I told him that he didn't need to worry about that as he was going to live a long and healthy life."
Three months later Christopher had an asthma induced seizure.
Tammie started CPR and her child, Echo, called an ambulance but when the ambulance arrived, Christopher still wasn't conscious.
Tammie knew something wasn't quite right as Christopher had always been conscious prior to the ambulance arriving in previous episodes.
Ambulance staff worked on Christopher for 10 minutes before taking him to Fiona Stanley Hospital (FSH), where staff worked on him for another 45 minutes.
Tragically, Tammie knew Christopher wouldn't be the same and he was eventually pronounced brain dead whilst in hospital.
"The doctors didn't stop, they just tried everything," Tammie said.
"They got his heart started and this meant that his organs would be viable for donation."
"I have so much love and respect for the staff at FSH because of everything they did."
The important conversation Tammie had months earlier with Christopher meant that she could confidently opt to donate his organs. Christopher donated his liver, lungs, corneas and heart to six donors.
"Through organ donation, Christopher was able to change the lives of many people," Tammie said.
"Organ donation not only changes the lives of the donors but their loved ones too."
"I am so proud of my son because of that and glad we had the conversation about being an organ donor."
Keep up to date with our news and achievements